It's that time again--not Christmas time, but getting-ready-for-Christmas time. We're practicing the music in band and in choir, taking note of gift ideas, maybe thinking about greetings to send to loved ones.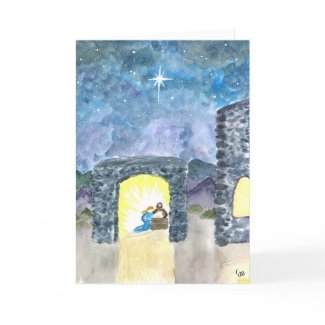 Star Over the Stable Christmas Card
by
Zevenster
To make it a little easier for you, I'd like to introduce my 2019 Christmas cards, available on
Zazzle
. Enjoy your preparations!